Create your Azure Free Account.
November 1, 2020
by
admin
in Azure, Cloud
Create you Azure Free Account.
To learn Azure, I would recommend you create an Azure Account which gives you access to the Azure Portal and Office 365 Portal.
To do this, please follow the steps below. As an advise to avoid issues, do not create an azure account with your company email address (such as babafemi.bulugbe@companydomain.com) as this will create a personal account for you or a dual account when your company finally decides to move to Azure or make use of Office 365 services. Rather, use a Gmail or Yahoo account that haven't been associated with a Microsoft Service.
Step 1
To start your journey into Azure, you can go to https://azure.microsoft.com/free/. This takes you to the landing page of the free account offer, which looks like this:
Step 2
Click on "Start for free".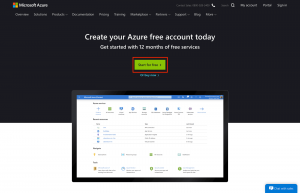 Step 3
Enter a new email address that is not already associated with a Microsoft account and a password to secure the account.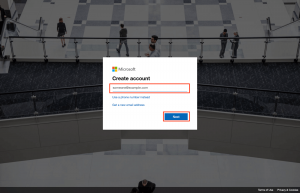 Step 4
Select the country you are based in and enter your date of birth.
Step 5
Enter more detailed information about yourself. Confirm your identity via phone call or text.
Step 6
Enter your card details. Please note that this is for verification. You won't be charged except you upgrade.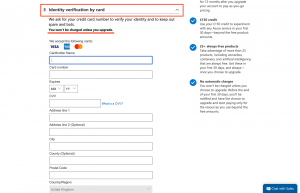 Step 7
Finally, agree to the Microsoft Azure terms and conditions to complete the setup process.
Step 8
Click on the Azure Portal link to access the Azure portal.
Step 9
I recommend you choose to "Take the tour" to get more insight.